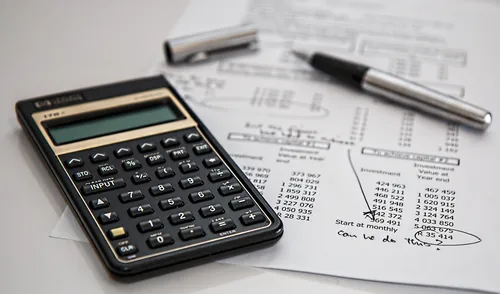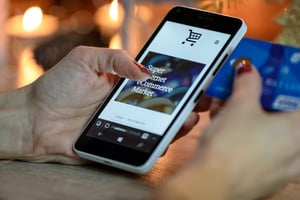 E-Commerce business is growing at a rapid pace. Many estimates are putting the 2020 growth of e-commerce in the range of 130% - 150%. Undoubtedly the pandemic of 2020 was a catalyst to accelerate the trend towards e-commerce.
At Concentrus, we have worked with clients who saw a 400% increase in business in 2020 and quickly scrambled from manually entering orders or using CSV imports to create Sales Orders. Other customers have a BigCommerce website for each of the countries they do business and can get overwhelmed with uploading and updating orders. While the manual method is certainly feasible and tools like CSV imports can accelerate the process, the ever-growing demand and need to tie in inventory, products, customer payments, payouts/settlements, and reporting fulfillment back between NetSuite and your e-commerce platform begs for a better solution.
We have been fortunate to work with Celigo and help customers implement their integration tool between the client's marketplace and NetSuite. What is Celigo? Celigo offers pre-built integration apps which make mapping orders, inventory, fulfillments, payments and payouts between the e-commerce platforms and NetSuite much easier than manually entering orders or hiring a technical expert to create a custom API between the systems. While custom API's are certainly doable, they require frequent maintenance and a technical resource to make changes. Celigo's tool is simple enough most NetSuite Administrators, or those who inadvertently fell into the role of their organization's NetSuite Administrator, can manage.
Celigo offers connections to most major e-commerce platforms and marketplaces. From the likes of Amazon, Wal-Mart, eBay, Newegg to e-commerce platforms used to build company websites like BigCommerce, Magento, Shopify and WooCommerce. The integration is not limited to the United States, integrations can be done the international version of these marketplaces as well.
This blog is not meant to share an opinion on which e-commerce platform is best, each have their pros and cons. BigCommerce has been and continues to be a big player in the e-commerce platform field. As with any e-commerce platform the goal is to make ordering easy for customers and efficient for the retailer. Manually importing orders to an ERP like NetSuite can become a challenge, especially as retailers offer additional flexibility to consumers to compete with the rapidly changing market. Bringing orders in is one thing, but being able to keep up with order changes, order cancelations, refunds and payouts is a whole other challenger. The Celigo pre-built integration with NetSuite offers the following advantages.
Real-time order imports from your website. The minute the order hits the website is the minute the order flows into NetSuite. Meaning the quicker the fulfillment team can ship the order to the customer through their WMS, ideally within NetSuite or with any WMS integrated with NetSuite.
No matter what method is used to create the Item Fulfillment, direct in NetSuite or through a third party like RF-Smart or ShipStation, the Item Fulfillment information goes back directly to BigCommerce at pre-defined time intervals. Giving retailers the ability to quickly update consumers with tracking numbers and order status.
New Products can be added, and pricing updated directly from NetSuite to BigCommerce. No need to update in two places.
Inventory is sent from NetSuite to BigCommerce for accurate display on the retailers branded website.
Easily convert Sales Orders to Invoices or Cash Sales automatically once orders are marked as fulfilled.
One of the downsides of the integration is that it does not capture payment like the Shopify integration does via a customer deposit. However, if your merchant is integrated with NetSuite you can do an Authorize and Capture which will let you also trigger refunds from NetSuite back into BigCommerce.
The BigCommerce to NetSuite integration can be easily implemented by a knowledgeable administrator, through Celigo's implementation team or a partner like Concentrus. With the recent boom in e-commerce lead times from Celigo can be several weeks out, so keep that in mind when planning your implementation. A self-implementation or using a partner like Concentrus may increase your rollout. A typical BigCommerce-NetSuite integration can be done in 2 – 3 weeks.
NetSuite is a powerful tool and when combined with great add-on's like Celigo, it allows organizations to run lean and run efficiently. NetSuite and Celigo eliminate errors, increase the speed at which orders get to the floor and keeps all transactions nice and tidy within NetSuite, the ultimate system of record.
If you are considering NetSuite, are in the middle of an implementation, need to redo your implementation or need help implementing Celigo with your marketplaces please contact Concentrus. We are happy to help!
About Us
Concentrus is a complete NetSuite solutions provider that guides organizations through how to use NetSuite to reach highly focused business goals and objectives. We provide NetSuite implementation, developer, integration, and customization services to ensure that you have a long-term solution that is tailored to fit your systems, people, and processes.
Read About Our Implementation Methodology
Want more NetSuite Tips and Tricks? Check out our Short & 'Suite videos