There are a ton of NetSuite partners out there. Some are more knowledgeable than others, but chances are most of them know more than the average NetSuite user. So how do you determine which NetSuite partner to choose? Or, if you are already working with a NetSuite partner, how do you know if they are really the right partner for you?
When considering or reevaluating a NetSuite partner, companies who get the most ROI out of NetSuite have more than just a knowledgeable and experienced partner. They have a partner who has their best interests at heart and who take the time to listen to all business challenges before making a recommendation.
We've put together a list of the top 10 questions to consider about your current or perspective partner to help you determine they are the right fit for your company:
Does my partner understand the underlying business drivers that motivate my technology projects?

If your partner is not 100% clear on what your business goals are then they will not be able to recommend the best solution that fits your needs. For every solution that they recommend, consider your ultimate goal and how the proposed solution will help you get there. If the two are not aligned, then it might be time to reconsider and challenge your partner about what they understand the underlying issues to be.

Is my partner willing to invest the time to not only provide a technology solution to my problem, but also collaborate with my team? Are they helping my team adapt to new mindsets and processes to complement our new technology?

NetSuite itself is great, but your team needs the right training, processes, and mindsets in order to make it work for your company. The right partner should train your team on the new system and best practices, and ensure that your team understands the "why" of each change. Technology can only go so far if your team does not understand the value the system brings to your company. The right partner will help you shorten the learning curve of a new system so that you can achieve your goals faster.

Has my partner mapped out clear benefits both tangible and intangible that they are bringing to the table? Do I know what to expect from my partner?

If your CEO or investors were to ask you today why you chose that NetSuite partner over all others and what value they brought to your implementation, customization, and support, would you be able to give them a definitive answer? It is crucial that your partner sets clear goals and expectations for you and your company. A strong partner will ensure that there is no doubt in your mind what benefits they are bringing to the table. They will work with you to create an aggressive but realistic roadmap for success and outline what you should be expecting in terms of results at each step of the way.

Am I being supported and cared for no matter who in the organization I'm speaking to?

Oftentimes customers trust a specific person rather than a company. An ideal partner will provide a consistent customer experience no matter who in the organization you are speaking to. You should feel confident that you will get accurate, timely responses to your inquiries no matter who you reach out to in the organization.

Does my team feel motivated and engaged when collaborating with my partner?

Your team should feel confident in your NetSuite partner. A good partner will engage with all team members effected and work with them to ensure they have the proper training, materials, and other resources to feel comfortable with using the system. Each interaction between your partner and any team member should be a positive and informative one.

Do I trust my partner?

At the end of the day, it all boils down to trust. Even the most knowledgeable and experienced partner needs to gain your trust to help you ensure that you are getting the best ROI out of NetSuite. Without trust, it will be difficult to put the recommended customizations and process improvement in place. If your partner has not met or exceeded your expectations when it comes to NetSuite customizations, process improvements, etc. then it might be time have an open conversation with them as to why that is the case. NetSuite encompasses so many parts of your business, so you need to ensure that it integrates well with your people and processes to drive business growth.

Is my partner is genuinely interested in my organization's success?

You want a partner who is interested in your success rather than billing more time to "help" your company put Band-Aids on your existing systems and processes. A partner that is genuinely interested in your organization's success will challenge your existing people, processes, and systems to ensure that you have a strong foundation for success in the future.

Can my partner bring my requirements to life?

It is one thing to gather all the requirements and agree on them, but another entirely to deliver on those promises. Ask your partner for a clear roadmap to see how they plan on bringing your requirements to life. Don't be afraid to ask questions or challenge them if the plan us unclear or unfocused. Their answers will determine how capable your partner is when it comes to providing the right solution to your current challenges.

Is my partner listening to what I'm saying?

If you find that you are constantly saying, "wait back up, that is not what I said," or "didn't we discuss this last week?" or "where are my deliverables?" then your partner could be too focused on their own agenda to truly listen to what your business needs are. How are you supposed to be confident in a partner's recommendations if you are constantly repeating yourself and what you need? A good partner will listen to what you have to say, ask questions, and clarify to ensure that you are on the same page at all times. That way, you are confident that you are both working towards a common goal.

Can my partner hang with my company through the ebbs and flows of my industry?

This question might be the toughest of them all. NetSuite partners might have worked with companies in your industry, but chances are they have not experienced the same challenges, issues, and rapid changes that companies in your industry experience every day. A good partner will not pretend to know everything about your industry, but they will get curious so that that can understand what you are going through and determine the best course of action. Good partners ask "why" so that they can get all the information they need from you so that you can face the ups and downs of your industry with a united front.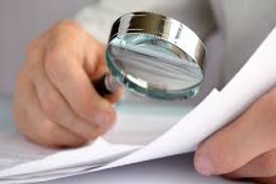 If you didn't answer an immediate "yes" to all of these questions, it is time to take a closer look at your NetSuite partner and identify which gaps need to be filled. At Concentrus, we ensure that all of our clients can answer a confident "yes" to all of these questions because we take the time to listen to our customers and really get to the heart of business problems. We challenge your current people, processes, and systems so that we can recommend the best solution to help you achieve your business goals at an accelerated rate.
Want to see how we do things at Concentrus? Click on the button below to get a complementary Business Process Assessment. We'll take a deep dive and provide you with a comprehensive review of your existing business processes and identify any gaps that need to be addressed. From there, we will work with you to develop a sustainable, long-term solution to help you be successful.