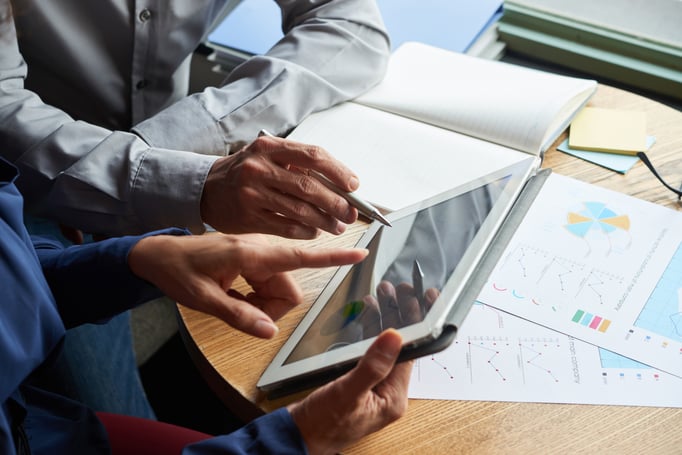 When it comes to Enterprise Resource Planning (ERP) solutions, the options seem endless. Among the top contenders are Acumatica and Infor ERP. Making the right choice for your business is pivotal, as your ERP system can significantly impact your operations, productivity, and profitability. In this article, we will provide a comprehensive comparison of Acumatica and Infor ERP to help you make an informed decision for your business's future.
User-Friendly Interface:
Acumatica offers an intuitive and user-friendly interface, making it easy for employees to adapt quickly. With its web-based platform, users can access their data from any location with internet access. In contrast, Infor ERP's interface, while functional, can be a bit more complex, potentially requiring more extensive training for your team.
Customization:
One of the standout features of Acumatica is its flexibility and ease of customization. You can tailor the system to your specific needs and industry requirements. Infor ERP, while robust, may require additional custom development to meet your unique business needs, which can add to the overall cost.
Scalability:
Acumatica is designed with scalability in mind. As your business grows, you can easily expand your ERP system to accommodate increased demands. Infor ERP is also scalable, but it may require more planning and effort to adapt to the changing needs of a growing business.
Cost Efficiency:
Acumatica offers a transparent pricing structure, enabling you to budget effectively. You only pay for the resources you need, which can save you money in the long run. Infor ERP may have a steeper initial cost, and its pricing model can be more complex, potentially leading to unexpected expenses down the line.
Integration:
Both Acumatica and Infor ERP provide integration capabilities with various third-party applications. However, Acumatica's open API and easy integration make it a more attractive option for businesses looking to connect their ERP system seamlessly with other tools and software.
Support and Updates:
Acumatica is known for its robust customer support and regular updates to enhance its functionality and security. Infor ERP also offers support, but some users have reported slower response times and fewer frequent updates.
Industry Specialization:
Infor ERP is renowned for its industry-specific solutions, which may be an advantage if you operate in a niche market. However, Acumatica's customizable nature allows you to adapt the system to any industry, offering flexibility and broader applicability.
Choosing between Acumatica and Infor ERP is a significant decision for any business. While both systems have their advantages and drawbacks, Acumatica's user-friendliness, customization options, cost-efficiency, and robust support make it a compelling choice for many businesses. However, the best choice ultimately depends on your unique business needs and industry requirements.
About Us
Concentrus is a leading provider of innovative cloud-based enterprise resource planning (ERP) solutions, including NetSuite. Our team of NetSuite experts offers a range of services, including NetSuite price analysis, NetSuite training, and NetSuite integration services.
Our goal is to help businesses of all sizes maximize their investment in NetSuite by providing expert NetSuite cost optimization and implementation strategies. With years of experience as a NetSuite partner, our NetSuite administrators and NetSuite consultants are well equipped to help businesses of all sizes with their NetSuite consulting needs.
Whether you're looking for a NetSuite consultant to help with your NetSuite implementation or you need ongoing NetSuite support, Concentrus is here to help.
Read About Our Implementation Methodology
Want more NetSuite Tips and Tricks? Check out our Short & 'Suite videos