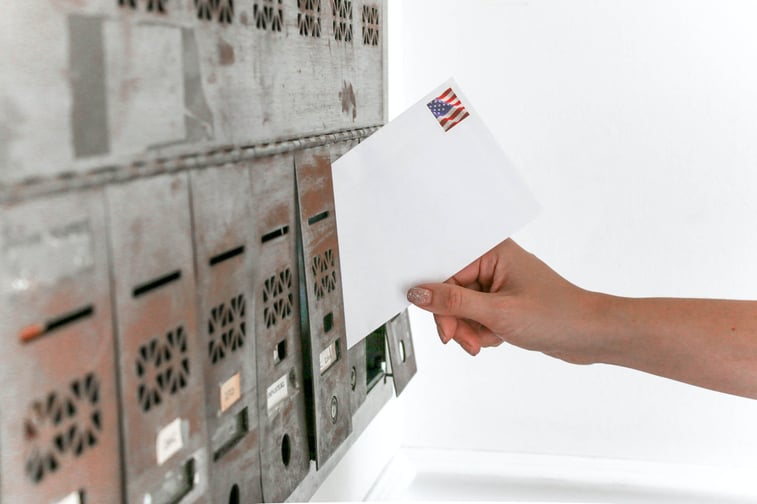 As more and more organizations hire people to work from home, it's critical to find quick and easy ways to manage internal processes. When catering to a remote workforce, one of the things that could use some improvement is how the physical mail is handled, which can be a challenge in and of itself.
This is where a digital mailroom can help. A digital mailroom is a system that is hosted in the cloud and makes it simpler to obtain mail, sort mail, and deliver mail to employees who work remotely.
The following is a list of several advantages that remote workers have when using a digital mailroom:
Increased Accessibility: Remote workers

are able to

stay on top of their mail without having to be physically present in the office because they have the ability to access and manage their mail from anywhere in the world.




Increased Efficiency and Productivity:  Digital mailrooms eliminate the need for employees to physically sort and distribute mail, which frees up employees' time to focus on other tasks, resulting in increased efficiency and productivity.


Improved Security: The risk of mail being stolen or lost is decreased as a result of the scanning and uploading process, which takes place on a protected online platform.


Reduced Paper Waste: Paper waste is cut down significantly because digital mailrooms encourage a paperless working environment. This in turn reduces the amount of paper waste that is produced by traditional mail.


Enhanced Security and Compliance: In addition to improved efficiency and increased flexibility, a digital mailroom can also enhance security and compliance. By digitizing and distributing mail electronically, a digital mailroom can help to protect sensitive information from being lost or stolen. Additionally, digital mailrooms can also help organizations to comply with regulations such as HIPAA, which require that certain types of information be kept confidential.


By streamlining the process of delivering and managing mail electronically, a digital mailroom can help remote workers manage their workload more effectively and efficiently. With an efficient, secure, and compliant digital mailroom, organizations can benefit from greater flexibility and improved communication.
If you need help putting together a business case for a virtual mailroom and want to know more about the technologies, services, and ways to integrate them, our digital mailroom experts are happy to help.
About Us
Concentrus is a leading provider of innovative cloud-based enterprise resource planning (ERP) solutions, including NetSuite. Our team of NetSuite experts offers a range of services, including NetSuite price analysis, NetSuite training, and NetSuite integration services. Our goal is to help businesses of all sizes maximize their investment in NetSuite by providing expert NetSuite cost optimization and implementation strategies. With years of experience as a NetSuite partner, our NetSuite administrators and NetSuite consultants are well equipped to help businesses of all sizes with their NetSuite consulting needs. Whether you're looking for a NetSuite consultant to help with your NetSuite implementation or you need ongoing NetSuite support, Concentrus is here to help.
Read About Our Implementation Methodology
Want more NetSuite Tips and Tricks? Check out our Short & 'Suite videos