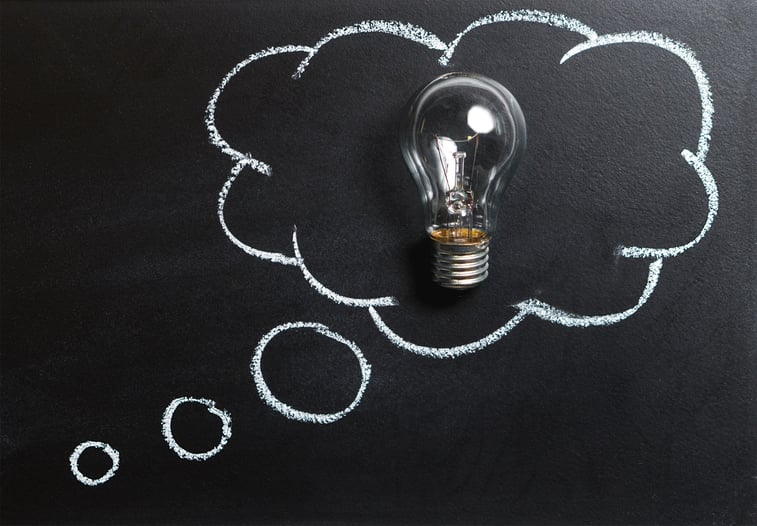 The Cloud is especially useful for medium-sized businesses because it gives them access to ERP at a reasonable price and doesn't require them to buy a lot of hardware and software up front. Find out why moving to a cloud ERP is a good idea.
Cloud ERP Business Benefits
Most likely, you already know what Enterprise Resource Planning (ERP) software can do for your business. An ERP system basically lets you automate and improve business processes by putting all of your information in one place.
In the past, getting an ERP was a lot harder and cost a lot more than it does now. For example, if you wanted to purchase an ERP system for your business, you would need to purchase a costly product and install it on a server inside the organization. Your team members had to be connected to the server in order to use the software. This meant that they had to be on site.
Let's get back to the present. These days, cloud software is everywhere, so it makes sense that ERP solutions did the same. Instead, the provider hosts the ERP system in the cloud. Businesses pay a monthly fee to use the software, which they can then access from any device that can connect to the internet. The pros are easy to see. No more hosting costs, more security thanks to cloud backups, and your team will be able to get to it more easily. But that's only the start. Cloud ERP gives you a leg up on the competition because it gives you a number of benefits.
Easily Accessible From Anywhere
With cloud hosting, your team doesn't have to be in the office to use the ERP system. Instead, they can use any device that can connect to the internet. As flexible work becomes more common, this feature has become mission-critical.
Highly Scalable
Cloud ERP is a must-have if you need to grow quickly to meet seasonal demand or take advantage of growth opportunities. It lets you add users right away without slowing down the system. With on-premises hosting, on the other hand, you are limited by the size and capacity of your server. Even if you don't have fluctuating demand or fast growth, setting up cloud ERP now will protect your business for the future because the software grows as your business does.
Less Downtime and Faster Recovery From a Disaster
Good cloud ERP software has a team and set of processes in place to keep it running. It will usually have a lot more built-in redundancy and backups than most servers that are kept on-site. This means you won't lose all your data, your downtime will be much shorter, and you can get back up and running quickly if something goes wrong.
Stay On Top of the Latest Technologies
Using the most up-to-date software is important as time goes on and technology changes. Cloud ERP usually includes automatic upgrades as part of your subscription. This means that you can always use the platform to its fullest.
Faster systems
Even though some high-performance servers are very fast, most businesses cannot afford to keep them updated and functioning properly.
No Expensive Equipment or Costs to Keep It Running
On-site hosting has some advantages, but it is more expensive in the long run. In addition to the cost of buying a software license up front, you will also need a server and have to pay to have it set up, maintained, updated, and backed up regularly. After a few years, you may need to spend more money on software upgrades. Cloud software eliminates these costs.
Getting on the Cloud
If COVID-19 has taught us anything, it's that businesses need to be quick and flexible enough to respond quickly to any disasters that may happen in the future. This has led to a rise in the number of people who work from home. Cloud technology has made this possible. Even now, most people only go to their offices a few times a week. Employees want a better balance between work and life, and cloud technology makes that possible.
Hopefully, this article has helped you understand why switching to a cloud-based ERP solution makes sense; especially if your business relies on multiple business systems that use disparate databases. Check out our guide on the differences between cloud ERP and accounting software to learn more: https://info.concentrus.com/hubfs/Datasheets/ERP%20vs%20Accounting%20Software%20Explained.pdf
About Us
Concentrus is a complete NetSuite solutions provider that guides organizations through how to use NetSuite to reach highly focused business goals and objectives. We provide NetSuite implementation, developer, integration, and customization services to ensure that you have a long-term solution that is tailored to fit your systems, people, and processes.
Read About Our Implementation Methodology
Want more NetSuite Tips and Tricks? Check out our Short & 'Suite videos