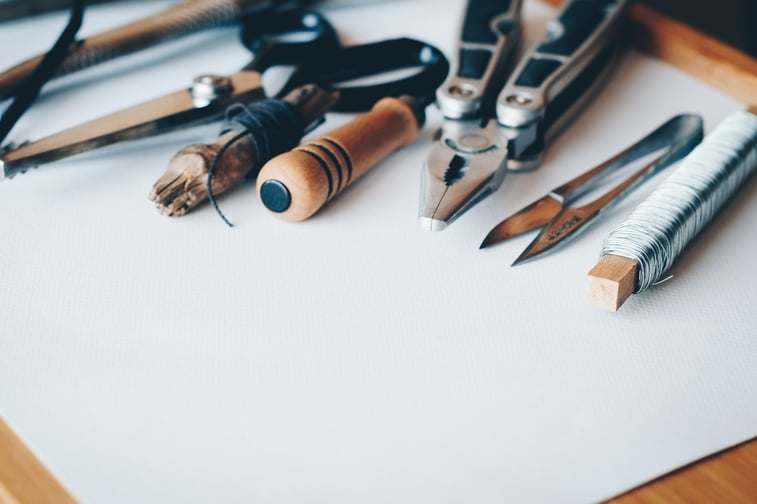 Want to improve your business with an ERP, but not sure which deployment model is best? One of the most important things to think about when choosing a new enterprise resource planning (ERP) system is whether you want on-premise ERP or cloud deployment.
Cloud ERP systems are becoming more common than ever before. Today, almost every ERP vendor has some kind of cloud ERP deployment option, and some have even stopped selling on-premise ERP.
But there are still a few reasons why a small or medium-sized business might choose an on-premise ERP system, which was the norm in the ERP space until recently. Which one is best for your business? Well, you're the only one who can decide, but this list of the pros and cons of each should help.
By knowing the pros and cons of each type of ERP system, business owners can choose the best one for their SMB. This helps them make better decisions about how to use their resources and create a more effective ERP solution.
1. Cloud ERP vs. On-Premise ERP: Deployment Costs
The way these two systems are set up is the main difference between them.
Software-as-a-Service (SaaS) is another name for cloud-based software. It is hosted on the vendor's servers and can be accessed through a web browser.
On the other hand, on-premise software is installed on the computers and servers that belong to a company.
Some vendors also offer "hybrid" deployments, where cloud software is hosted on an organization's private servers (more on this later).
Even though there are many exceptions to this rule, most cloud software is priced as a monthly or annual subscription, with additional fees for support, training, and updates.
Most on-premise software is priced with a one-time license fee that lasts forever (usually based on the size of the organization or the number of concurrent users). Support, training, and updates cost money every month.
So, on-premise systems are usually thought of as an investment (one large investment upfront). On the other hand, a cloud ERP solution is usually thought of as an operating cost (an additional overhead cost the organization will continue to pay).
The low cost of getting started with cloud software, especially when compared to the high upfront costs of perpetual licenses, has made it very popular.
2. Cloud ERP vs. On-Premise ERP: What are the Pros and Cons of Cloud ERPs?
People who want to buy ERP systems often worry most about security. Why not? An ERP system stores a lot of important information, like a company's finances, trade secrets, employee information, client lists, and more.
But buyers used to be worried about the safety of cloud-based software, but many of them are now becoming less worried as cloud providers with a good reputation have strict rules in place to keep data safe. To calm their worries even more, potential buyers can ask a third party to check a vendor's security. This is especially helpful if the seller isn't well-known.
Most cloud systems are easy to use on mobile devices, and many even have native apps for mobile devices. But with this ease of access comes more security concerns, especially if employees use their own mobile devices to access company files.
In the same way, more access means less customization, and cloud ERPs don't give businesses as much freedom to make their systems work the way they want. But organizations with less specific needs, like general consulting firms, can get by just fine with the features that come with a cloud system out of the box.
Cloud ERPs are best for small and medium-sized businesses that want lower initial costs, stable systems, and easy access.
3. Cloud ERP vs. On-Premise ERP: What are the Pros and Cons of On-Premise ERPs?
An on-premise ERP system has many of the same features as a cloud-based system. But there are some big differences between the two ways of deploying.
In general, it is much easier to change on-premise systems. Many organizations, especially those in niche industries like specialized manufacturers with unique processes, need to be able to adapt to their customers' needs and wants.
On-premise ERPs give the organization more control over its data, even down to making sure it is safe. Since cybercriminals often go after the most sensitive information in an ERP, it's important for a business to be able to protect it.
On-premise deployments can have trouble with how mobile access works. Most of the time, a third-party client is needed for a mobile device and on-premise software to talk to each other. It's not a problem that can't be solved, but it can be a pain point.
On-premise ERPs are best for large businesses that have bigger budgets, want to change how the system works, and already have the infrastructure to host, maintain, and protect ERP data.
Here's a handy table that compares the two ways to deploy:
| | | |
| --- | --- | --- |
| | Cloud ERP | On-Site/ On- Premise ERP |
| Cost | Low upfront cost and predictable cost over time | Upfront cost is higher with infrastructure investment. But cost diminishes over time. |
| Security | Data security is the vendor's responsibility | Data security is the user's responsibility. |
| Customization | Offers customization | Offers customization |
| Implementation | Takes less time to implement | Typically takes longer as it requires infrastructure deployment and if it involves many customizations |
| Flexibility and scalability | On-premise environments offer less flexibility because of physical servers. Consequently, scaling is challenging under such a model. | Cloud-based ERP solutions can easily scale up or down to meet the changing needs of the business, which is not always possible with on-premises solutions. |
What Should Be Done Next?
When it comes to picking a new ERP system, businesses of all sizes have more options than ever. Cloud-based deployment models have made this software easier for small and medium-sized businesses (SMBs) to use. However, these systems have some drawbacks, such as less customization and possible security issues.
On the other hand, on-premise ERP systems are easier to customize and give you more control, but they cost more up front and don't work well with mobile devices. This can be a problem for smaller buyers, but as is often the case, it depends on what each business needs.
Still Not Sure Which Deployment Model Your Organization Should Use?
Moving to the cloud improves scalability and flexibility while keeping IT infrastructure to a minimum, enabling businesses to grow.
Considering moving to the cloud but unsure which Cloud ERP to use? Talk to one of our advisors so that they can help you find the right tools for your needs and industry.
About Us
Concentrus is a complete NetSuite solutions provider that guides organizations through how to use NetSuite to reach highly focused business goals and objectives. We provide NetSuite implementation, developer, integration, and customization services to ensure that you have a long-term solution that is tailored to fit your systems, people, and processes.
Read About Our Implementation Methodology
Want more NetSuite Tips and Tricks? Check out our Short & 'Suite videos