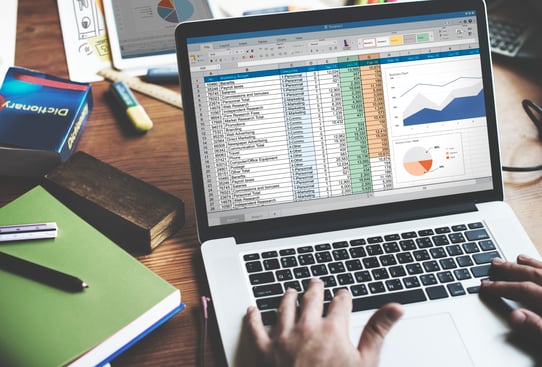 Understanding Data Extraction Options in Netsuite
When it comes to managing data in Netsuite, having a grasp of your data extraction options can significantly impact your workflow efficiency. In this article, we'll explore the various export options available in Netsuite and shed light on the differences between CSV and Excel exports. So, let's dive in!
Export Options in Netsuite
When creating saved searches in Netsuite, you have the flexibility to choose from multiple export options. These options are conveniently located in the top left corner of your screen. You can export your data in three primary formats: CSV, Excel, or PDF. However, it's important to note that the Print and Email icons do not serve as export functions and are separated by a break (| |).


PDF Export: Static and Limited
Selecting the PDF export option generates a PDF page with your data results. This format locks your data in a static state, making it impossible to change or manipulate. It's an ideal choice when you need to share results with someone who doesn't require data manipulation or reporting capabilities. However, it's essential to remember that PDF exports offer limited flexibility.
CSV Export: Similar to Excel with Some Caveats
CSV exports closely resemble Excel exports, as you'll typically open the data in a Microsoft Excel application. However, there's a critical distinction - the appearance of your data can vary based on the fields included in the saved search. Often, CSV files contain compressed fields, which may lead to unexpected data display. For instance, a text field with numbers might be converted into scientific notation, such as 4.7E+11, instead of displaying the actual value from the saved search. This behavior depends on the specific fields you've selected.
Excel Export: Preserving Data Integrity
Excel exports, on the other hand, provide a faithful representation of your data, preserving the original field values without compression. This format allows you to see everything exactly as it appeared on the Netsuite screen. Text fields maintain their complete values, date fields display correctly, and all other data fields remain intact. If you plan to manipulate data, create reports, or conduct data analysis, the Excel export option is highly recommended.
Optimal Workflow: Start with Excel
To optimize your data extraction process, consider exporting it as an Excel file initially. From there, you can easily save it in any other format you require. This approach ensures you capture the true values and results of the saved search without ending up with compressed or altered data.
If you have any questions or need assistance with data extraction, whether in Excel or CSV format, don't hesitate to reach out to our expert team at Concentrus. We're here to provide you with personalized support tailored to your specific needs. Contact us today, and let us help you make the most of your data extraction and analysis endeavors.
About Us
Concentrus is a leading provider of innovative cloud-based enterprise resource planning (ERP) solutions, including NetSuite. Our team of NetSuite experts offers a range of services, including NetSuite price analysis, NetSuite training, and NetSuite integration services.
Our goal is to help businesses of all sizes maximize their investment in NetSuite by providing expert NetSuite cost optimization and implementation strategies. With years of experience as a NetSuite partner, our NetSuite administrators and NetSuite consultants are well equipped to help businesses of all sizes with their NetSuite consulting needs.
Whether you're looking for a NetSuite consultant to help with your NetSuite implementation or you need ongoing NetSuite support, Concentrus is here to help.
Read About Our Implementation Methodology
Want more NetSuite Tips and Tricks? Check out our Short & 'Suite videos