Guest Post by Paul Seibert, E-Commerce Practice Director at SuiteCentric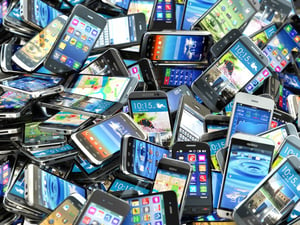 The rapidly consolidating cellular telephone industry in the United States, and the primary service providers that form that industry, are in today's marketplace faced with a number of pain point. These include but not limited to network congestion collapse, which exacerbates an increasing inability of the major cellular carriers to monetize packet traffic, along with unabated increases in P2P or peer-to-peer traffic, unlimited connectivity and Over-The-Top OTT content strategy.
The above listed challenges all relate to effects and externalities created or worsened by the telecommunications network itself, with its constantly shifting landscape of new communications protocols, network security, increased regulatory scrutiny and cut-throat competition. There are however three major pain points of cellular telephone carriers and service providers that can be addressed effectively by the correct employment of a tightly integrated, best-of-breed software as a service ERP and eCommerce system: Inventory Management, Sales Forecasting and the delivery of rich B2B and B2C customer and vendor shopping experiences on the web.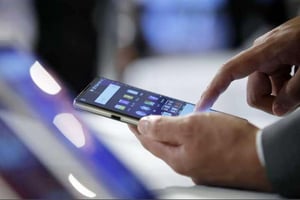 Although the marketplace contains many examples of ERP systems with traditional pedigrees (see SAP, Infor, Sage) and there are a multitude of eCommerce platforms in the marketplace that run the gamut from Shopify and the enterprise-level Shopify Plus, to Magento 1 and Magento 2, on to more traditional products such as IBM WebSphere Commerce Server and Oracle ATG Dynamo. None of these solutions offers the tight integration and 'single model of truth', the one System of Record abilities that are afforded to cellular carriers that select Oracle | NetSuite ERP along with the melded-at-the-hip integration of NetSuite SuiteCommerce Advanced as the foundation and centerpiece of their manufacturing, distribution, service and sales organizations:
Best of Breed SaaS ERP
Oracle | NetSuite ERP was the first SaaS ERP, famously guided through the initial birth phase by ex-Oracle employees Evan Goldberg and Jim McGeever beginning in 1998 as "NetLedger" with a sizable initial investment from Oracle's founder Larry Ellison. In recent years, the NetSuite sales organization has stopped endlessly touting the advantages of Software-as-a-Service (SaaS) to prospective clients, as that battle has been won long ago. The marketplace, and cellular telecommunications industry corporate controllers and capex executive committees, have nearly universally adopted SaaS products as cost effective and high ROI-delivering tools for telecom enterprises. Oracle's acquisition of NetSuite, the second largest acquisition in the software industry's history, confirms the value of the NetSuite asset built over the years as SaaS ERP, with NetSuite as the primary example of this model, emerged and then dominated the ERP marketplace.
Tight eCommerce Integration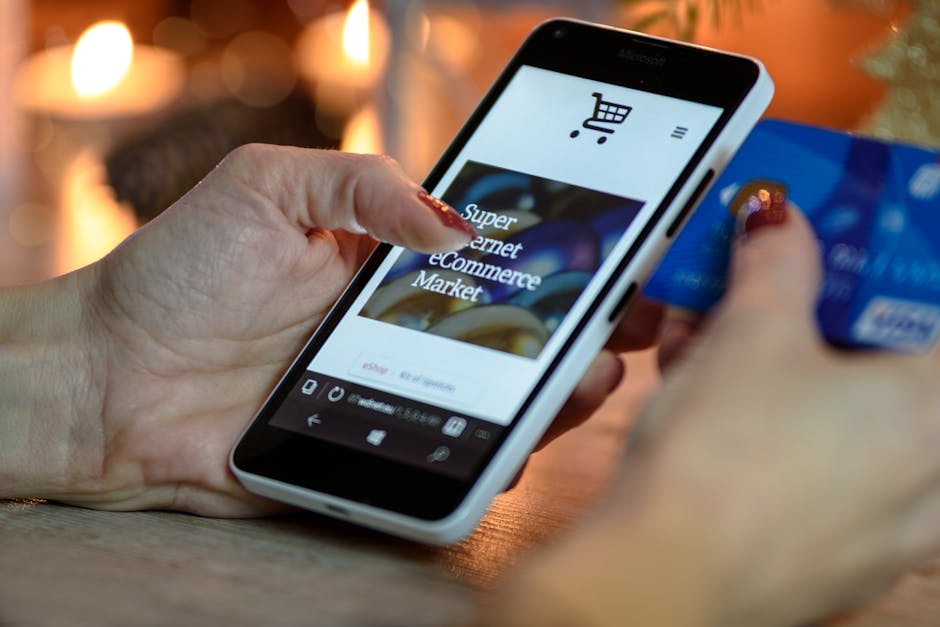 NetSuite's eCommerce ambitions have been ably served by the SuiteCommerce ecosystem. With the addition of new products such as SuiteCommerce 'Standard' (now known simply as 'SuiteCommerce') and the new SuiteCommerce Advanced Commerce Extensibility Framework, Oracle | NetSuite's eCommerce offering continues to mature into a feature-rich, speedy and secure leader in Omnichannel commerce. NetSuite's NS POS and the new offline mode failsafe options with the SuiteCommerce In-Store product provide not only the ability to transact at the point of sale in retail environments, but seamlessly across multiple locations.
Cellular technology carriers and service providers frequently blur the lines between traditional manufacturing, retail and wholesale distribution. Either by directly manufacturing or customizing, packaging and branding products and devices purchased from contract manufacturers, cellular industry companies engaged in manufacturing operations of cellular devices and products face a number of unique challenges. With a dated ERP system (or no system in place at all) managing and adapting to these challenges can be very difficult.
All players in the cellular industry engaged in or interfacing with cellular device Manufacturers, no matter what their product or service, have well informed and demanding customers at the end of the assembly line. Therefore, their products need to be the best in the industry, manufactured perfectly to spec, error free, and must be ready and delivered on time…all at the lowest possible price. Easy right? Not without an integrated ERP and eCommerce solution, that provides visibility in real time of what is happening on the production floor. Manufacturers aiming to keep up must look to new technologies that integrate all angles of the business and ensure productivity and efficiency, otherwise the below challenges that manufacturing organizations face, will remain unresolved.
Inventory Management
Manual Data Entry consists of transferring and entering data, which can cause numerous problems and blockages in a business. Entering information manually is very time consuming, no matter how fast one can type or process information, which will eventually lead to a delay in data availability. Human error is also a problem when it comes to data entry as misreporting on production lines can lead to product complications and a misrepresentation of the production floor. Therefore, automation from an integrated software solution is the way forward to increase efficiency and reduce the margin of error. An effective manufacturing planning software needs to be put in place to help automate these inventory mishaps and give telecommunications enterprises real-time insights to available inventory.

Lack of inventory insight often leads to materials not being in place when needed. This could also be due to inaccurate sales forecasting. With no visibility into sales forecasting, it will increase the chance of having shortages by having out of date raw materials, or none at all! Forecast accuracy is crucial to the bottom line as inventory investment is tied to it. It's as simple as, without the raw materials to create the product, the production of products stop. Customer deadlines are missed, therefore leading to unsatisfied customers. The sales and production teams need to work together but also need the tools such as accurate sales forecasting that filters through to orders.

NetSuite's Advanced Inventory Management abilities, along with the feature complete ERP environment provided by NetSuite and OneWorld, provide the foundation for rich eCommerce B2B experiences using the SuiteCommerce Advanced platform. Current stock levels across international subsidiaries can be displayed in real-time. Advanced order management capabilities allow for stock to be shipped from multiple Distribution Centers in a completely automated fashion. The transparency that results streamlines the entire enterprise at the crucial "Top of the sales funnel" for both B2B and B2C customers.
Sales Forecasting
Sales forecasting is important so that telecommunications enterprises can have the correct levels of raw materials and stock in place without leaving customers with massive lead times on products. Without accurate forecasting, enterprises are likely to make inaccuracies in their scheduling for orders, as they will not know what is required.

Inaccuracies in scheduling is a common pain point for telecommunications manufacturers. This is because someone is spending a lot of time reconciling schedules with what is happening on the production floor and what is already in stock. Spreadsheets are a good way to maintain lists of information, however they can't react to changes to the production schedule that occur every day when new orders arrive, orders are cancelled or when the customer requested delivery dates change. With the frequent changes that occur daily in manufacturing organizations, a spreadsheet can't react quickly enough and will cause inaccuracies. A real-time system to support the scheduling challenges of telecommunications enterprises is required to support this and keep up with demands.

All of the above challenges can be solved with the correct software to manage the quote to delivery process with accurate forecasting leading to accurate MRP and stock levels. Staff can have years of experience in their job role but unless the correct tools are available enterprises have already made them less efficient as employees. Investing in an ERP system is an expensive project that changes the work place but if done correctly can lead to an efficient work force with the information they need, when they need it leading to lower costs, as stock is available when needed and not over-purchased. Customer satisfaction is at an all-time high as product are delivered on time and insights into the movement of stock due to the traceability trail is made available.

The Advanced Inventory Management and global capabilities of NetSuite OneWorld again allow B2C as well as B2B telecommunications enterprises to accurately and precisely forecast demand. B2C experiences as rich as any that are now present on the web can be delivered to both B2C and B2B front-ends using SuiteCommerce Advanced's new theming and extensions frameworks. A particular special ability of the SuiteCommerce Advanced product is the capability to provide bespoke B2B 'Microsites' that are custom tailored and branded to particular vendor or retail partners. Moving beyond the rudimentary 'Punch out' eCommerce techniques of the early web 2.0 era, SuiteCommerce Advanced has set a new bar in terms of compressing the sales forecasting cycle and improving the nimbleness of telecommunications enterprises.


Flat ARPU (Average Revenue Per User) & Customer Churn
Defined as the total revenue divided by the number of subscribers, there's a need for telecommunications service providers to sell extra services to users to increase ARPU.

Service providers must be nimble and quick enough to offer more services to their existing customers to increase loyalty. In order to maintain the same level of service with the increase in services offered, service providers must track, in real-time, the services offered to each customer.

Service providers often get only one chance to deliver excellent customer service before a customer switches to an alternate provider, especially since the traditional barriers to exit are nearly extinct. Providing the optimal customer experience involves managing business processes across multiple, complex systems that often span numerous business applications, from customer service (CRM) to service provisioning to billing. This is a very important factor for any business with a subscriber-based service model, including mobile telephone networks and pay-TV operators.

NetSuite SuiteCommerce Advanced is the only eCommerce solution that affords telecommunications enterprises the ability to showcase the many product offerings that are in their current product portfolio using continuously updated real-time stock availability levels from point of sale through B2B. Everything from devices to add-on services and high-margin device subscription replacement and insurance plans can be showcased to consumers and vendor partners using core NetSuite ERP as the basis of an integrated web store shopping experience across multiple form factors like smartphones, tablets and desktops. Real-time distribution stock levels and pricing levels based on calculated criteria and contract-based pricing models, even customized B2C and B2B Loyalty programs are all able to be provided using SuiteCommerce Advanced.

Oracle's continued capex investments in NetSuite's core database technology, along with the ability to expand into international marketplaces and data centers, has taken the NetSuite ERP and SuiteCommerce Omnichannel product line to previously unattainable heights of performance and availability, and the ability of large multinational cellular operators to do business globally with NetSuite OneWorld seamlessly managing ERP transactions across subsidiaries truly sets SuiteCommerce Advanced apart from the other eCommerce platforms in the marketplace.
For more information about NetSuite and/or SuitCommerce Advanced for the cell phone/mobile device industry, contact us today!
---
About the Author
Paul Seibert
E-Commerce Practice Director, SuiteCentric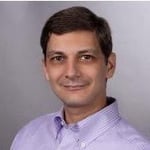 Beginning with an SAP installation at the first Mercedes-Benz manufacturing plant built outside of Germany, and including work in the eCommerce divisions of such publicly-traded corporations such as IBM, Coldwell-Banker, Fidelity Investments, Verizon, Sapient, NetSuite, and Oracle, Paul has driven technical eCommerce and ERP projects for some of the world's largest brands. His eCommerce industry knowledge was developed from working with the largest banks in the United States, the nation's top five airlines, and most of the Internet's top 25 retailers.
As eCommerce Practice Director, Paul brings years of SuiteCommerce Advanced implementation expertise and experience to the SuiteCentric team, as a veteran of the Oracle | NetSuite SuiteCommerce Advanced group. Paul lives in Carlsbad, California and is from Concord, Massachusetts.