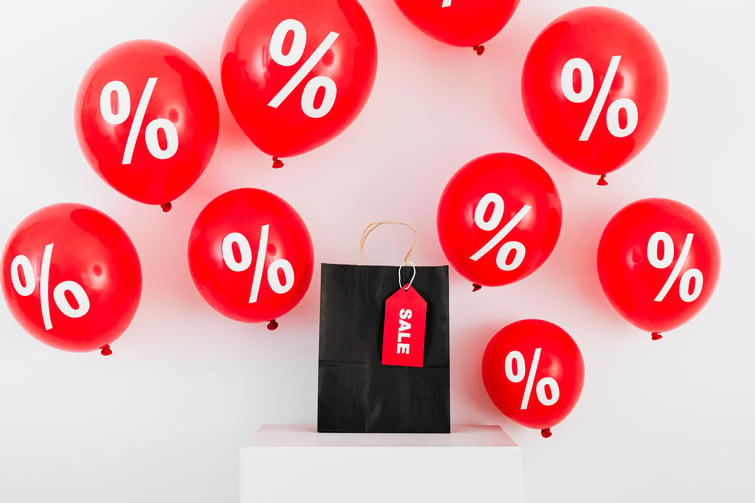 In today's competitive e-commerce environment, promotions can make all the difference. Managing effective promotions can help drive sales and increase customer satisfaction. After all, who doesn't like a good deal? A customer is more likely to make a purchase when they see a savings opportunity, and Netsuite's SuitePromotions can help incentivize customers to spend more by offering stackable promotions, best offer, and free shipping, to name a few features. We'll take a brief look and learn how to set up a promotion using the SuitePromotions feature in Netsuite.
First, let's enable the SuitePromotions feature.
Navigate to Setup > Company > Enable Features > Transactions > Sales.
Enable Promotion Codes, SuitePromotions, and Auto-Apply Promotions (optional).




Read through any dialog windows as they contain important considerations.
With the features enabled, we're well on our way to creating our first SuitePromotion. Next, let's create our first promotion:
Navigate to Commerce > Marketing > Promotions > New
Select the type of promotion you'd like to create. For this example we'll create a shipping promotion.




Set the promotion details accordingly. You can specify promotion eligibility criteria including how long the promotion should run for, customer eligibility criteria, coupon code, and audience.




Click save.
Our promotion is now ready to be used. In the following scenario, we apply our promotion.
Open a sales order in edit mode.
Navigate to the Promotions
Select your promotion and click add. Alternatively, enter the coupon code and click add.




Click save.
Return to the Promotions tab and notice the shipping discount has been applied to the order.


Now your promotion has been applied! In addition, you can add additional promotions to the sales order if they meet the eligibility criteria defined on the promotion record. You're no longer limited to one promotion per transaction, and neither are you customers. Help motivate your customers to purchase more by allowing them to stack promotions and get the best bang for buck!
The example we demonstrated today is just one small part of what SuitePromotions, and more importantly Netsuite, can offer your business. Navigating the e-commerce landscape can be a daunting, mind-numbing task, but it doesn't have to be. Whether you're exploring Netsuite as a business solution, or already have Netsuite and are looking to extend its capabilities, our talented group of consultants can help you meet your goals and help you business succeed.
About Us
Concentrus is a complete NetSuite solutions provider that guides organizations through how to use NetSuite to reach highly focused business goals and objectives. We provide NetSuite implementation, developer, integration, and customization services to ensure that you have a long-term solution that is tailored to fit your systems, people, and processes.
Read About Our Implementation Methodology
Want more NetSuite Tips and Tricks? Check out our Short & 'Suite videos