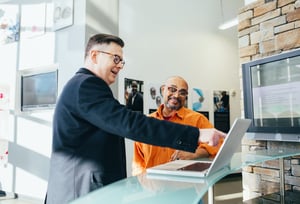 NetSuite and Salesforce are two powerhouses in the cloud business tools industry. In some ways they compete for customers. NetSuite can provide many of the same tools as Salesforce, however, there are many organizations who decided NetSuite will be the system of record for financials, manufacturing, inventory, order processing, etc yet rely on the power of Salesforce for CRM.


The main reasons to integrate NetSuite and Salesforce are:
Access to Data
Timely Data
Reliable Data
Access to Data means Salesforce users can easily access order status, fulfillment statuses and financial data about their customers. By giving access to the sales and support team it eliminates back and forth between Sales/Support and Accounting. Freeing up both sides which also results in faster responses to customers. Another benefit of integrating the system is eliminating the need for redundant licenses. If the Sales/Support team do not need access to NetSuite, then creating the connection will save on full access user licenses.
Timely Data means having real-time data, the moment an order is put in either Salesforce or NetSuite, the orders feed into each respective system. In the case of Salesforce to NetSuite, it means orders are immediately sent for approval or fulfillment, depending on the business process. Fulfillments along with tracking numbers and payment information also flow real-time from NetSuite to Salesforce. Timely data makes it easy to build reports and forecast on the go.
Reliable Data means eliminating human error that can occur from inputting in two systems or relying on mass updates via csv. As mentioned above the ability to build reports and forecast is valuable, but only if the data is accurate.
There are many tools that can be used to integrate NetSuite and Salesforce. We have been fortunate to work with Celigo and help customers implement their integration tool between the client's Salesforce and NetSuite. What is Celigo? Celigo offers pre-built integration apps which make mapping accounts/customers, contacts, opportunities, orders, items/products, fulfillments and financials much easier than manually entering orders or hiring a technical expert to create a custom API between the systems. While custom API's are certainly doable, they require frequent maintenance and a technical resource to make changes. Celigo's tool is simple enough most NetSuite Administrators, or those who inadvertently fell into the role of their organization's NetSuite Administrator, can manage.
NetSuite and Salesforce are powerful tools and when combined with great add-on's like Celigo, it allows organizations to run lean and run efficiently. NetSuite and Celigo eliminate errors, increase the speed at which orders get to the floor and keeps all transactions nice and tidy within NetSuite, the ultimate system of record.
If you are considering NetSuite, are in the middle of an implementation, need to redo your implementation or need help implementing Celigo with your marketplaces please contact Concentrus. We are happy to help!
About Us
Concentrus is a complete NetSuite solutions provider that guides organizations through how to use NetSuite to reach highly focused business goals and objectives. We provide NetSuite implementation, developer, integration, and customization services to ensure that you have a long-term solution that is tailored to fit your systems, people, and processes.
Read About Our Implementation Methodology
Want more NetSuite Tips and Tricks? Check out our Short & 'Suite videos