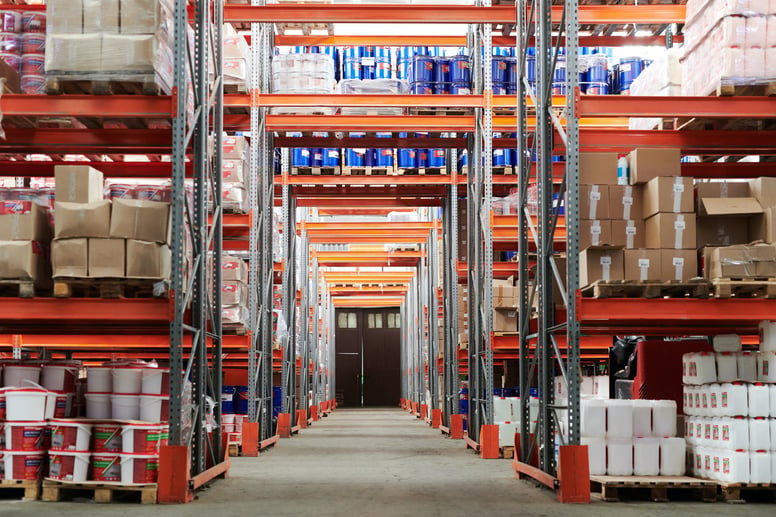 One of the most important decisions a warehouse manager has to make is how to prioritize order fulfillment activities in the warehouse. There are many parameters that determine what orders get fulfilled first, and it is important to have a tool that is both flexible and robust enough to support the warehouse manager's activities and make sure both fulfillment deadlines and customer satisfaction goals are met. In comes Netsuite WMS Wave Release to the rescue.
Using Wave Release (part of Netsuite WMS), the warehouse manager can filter to the specific sales orders they need to see and help them drive warehouse operations to ensure on-time fulfillment is successfully met time and time again. To get started with releasing orders via wave release, you will need to have the Netsuite WMS bundle installed in Netsuite. Wave release functionality comes standard with Netsuite WMS and can only be used while Netsuite's WMS solution is installed.
To create a wave, navigate to Transactions > Order Management > Create A Wave:
Next, you will be presented with the

Wave Criteria

page.

In this page, you set the criteria for the orders you want to identify and pull for wave release. By default, you will be able to set a few parameters such as

Location

,

Transaction Type

,

Customer

,

Order Date

,

Order Type

,

Ship Date

, and

Ship Method

, to name a few.




You will notice you can also set a

Template

. I will cover this on a separate blog, but the key thing to remember is wave templates can be created and customized to include additional criteria filters, have preset criteria filters, and have additional results columns. Templates provide a very flexible and robust way to identify orders for wave release.

Once you have set your filters, click Search.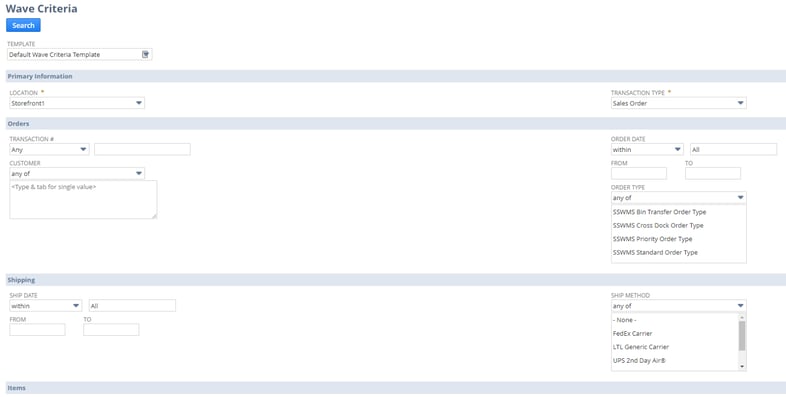 Figure 1: A basic Wave Criteria screen containing several criteria filters for identifying orders to release in a wave.
2. Next,
Netsuite
will identify
sales orders that match the criteria you set on Step 1. Here, we
can set the wave
Priority
,
Picking Type
,
Status
, and assigned to person.
Priority

: For each wave you create, you can set the desired priority. Priority ranges from 1 to 9, with 1 being the highest priority and 9 being the lowest priority.

Picking Type

: The picking type helps you define how orders released on this wave will be picked. Available options include

Single Order

,

Bulk Picking

, and

Multiple Orders

.

Status

: Available options include

Pending Release

and

Released

. While a wave can be immediately release out to the warehouse for picking, a wave can only be assigned to a specific picker while in

Pending Release

status. Otherwise, a wave not assigned to a specific picker can be completed by any picker in the warehouse.

Once you have set your header level fields, you can start picking the orders to assign.

The Wave screen will provide you two tabs:

Orders

&

Line Items

. Netsuite WMS allows you assign out pick tasks by order, or by line item depending on business requirements.

Click

Save

.

If you released the wave in Pending Release status, you now have the option to edit the wave release and assign a picker.

Note: One a wave has been released, it cannot be moved back to pending released.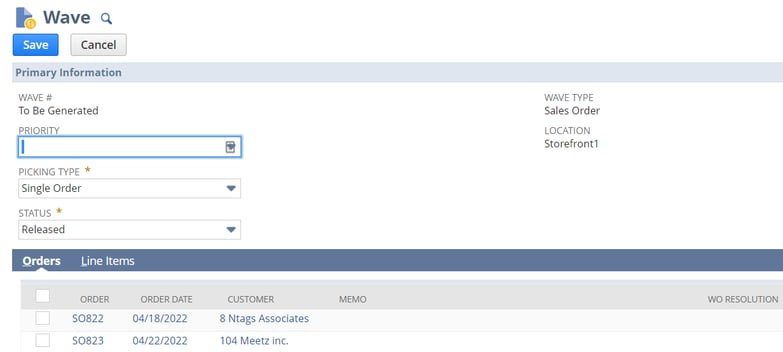 Figure 2: A typical Wave screen, showing order and item information along with available settings.
With the orders released, they can now be picked by the warehouse and staged for packing and shipping activities. We've only scratched surface of the capabilities offered by Netsuite WMS's wave functionality. In the next few blogs, we will delve deeper into Wave functionality including topics such as Wave Templates and Wave Release Schedules where we have the opportunity to streamline and automate the wave release process. Stay tuned!
About Us
Concentrus is a complete NetSuite solutions provider that guides organizations through how to use NetSuite to reach highly focused business goals and objectives. We provide NetSuite implementation, developer, integration, and customization services to ensure that you have a long-term solution that is tailored to fit your systems, people, and processes.
Read About Our Implementation Methodology
Want more NetSuite Tips and Tricks? Check out our Short & 'Suite videos