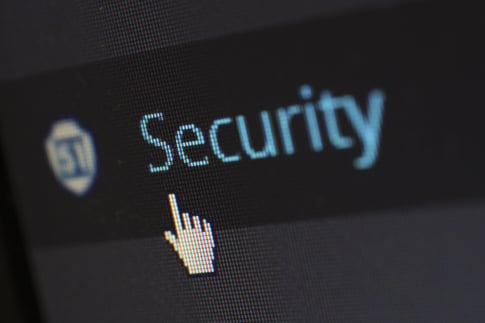 At its core, Acumatica offers tools for project management, financial management, job costing, and more. What sets Acumatica apart is its user-friendly interface and role-based access, ensuring that each user sees only the information relevant to their role. Customizable dashboards provide high-level overviews of critical information, tailored to specific roles within the organization. These dashboards can even include widgets like weather updates, providing real-time insights that are invaluable in the construction industry.
Comprehensive Project Management Capabilities
One of Acumatica's standout features is its project management capabilities. Users can set up revenue and cost budgets by task and cost code, making it easy to track project financials. The software supports various billing options, from on-demand to fixed fee, ensuring flexibility for different project scenarios. Proforma invoices, invoices, and AIA reports can be generated effortlessly, streamlining documentation and invoicing processes. Acumatica also keeps track of compliance requirements and sends alerts when documents are out of compliance, reducing the risk of costly errors.
Efficient Task and Change Management
The project management module within Acumatica enables users to manage tasks, employees, equipment, and more. Its change request and change order process allows for seamless documentation and execution of changes to projects. Even requests for information can be converted into change requests, simplifying the approval process.
Real-Time Visibility and Integration with Procore
Key to Acumatica's appeal is its real-time project summary dashboard, providing instant visibility into project progress, budget, and profitability. Users can easily track tasks, costs, and revenue, making informed decisions at every stage of the project. The software also offers integration with Procore, a construction project management platform, enabling seamless communication and data sharing between systems.
Data Security and Accessibility
In today's digital age, data security and accessibility are paramount concerns. Acumatica addresses these concerns with its cloud-based platform hosted on AWS, a reputable and secure cloud provider. Additionally, companies have the option for private cloud deployment, offering flexibility based on their unique needs.
A Compelling Alternative to Sage and Viewpoint
For companies currently using on-premises solutions like Sage and Viewpoint, Acumatica presents a compelling alternative. Cloud-based deployment eliminates the need for costly server upgrades, lowering maintenance costs. Real-time visibility and mobile access empower field workers to stay connected and informed, regardless of their location.
In conclusion, Acumatica's cloud-based ERP solution is transforming the construction industry by providing a comprehensive platform for project management and financial management. With its customizable features, real-time insights, and seamless integration, Acumatica empowers construction companies to streamline their operations and enhance project efficiency. If you're ready to take your construction business to the next level, consider exploring Acumatica for Construction today.
Looking to explore Acumatica for Construction further? Reach out to Concentrus today for a personalized demo and discover how Acumatica can revolutionize your construction operations.
About Us
Concentrus is a leading provider of innovative cloud-based enterprise resource planning (ERP) solutions, including NetSuite. Our team of NetSuite experts offers a range of services, including NetSuite price analysis, NetSuite training, and NetSuite integration services.
Our goal is to help businesses of all sizes maximize their investment in NetSuite by providing expert NetSuite cost optimization and implementation strategies. With years of experience as a NetSuite partner, our NetSuite administrators and NetSuite consultants are well equipped to help businesses of all sizes with their NetSuite consulting needs.
Whether you're looking for a NetSuite consultant to help with your NetSuite implementation or you need ongoing NetSuite support, Concentrus is here to help.
Read About Our Implementation Methodology
Want more NetSuite Tips and Tricks? Check out our Short & 'Suite videos