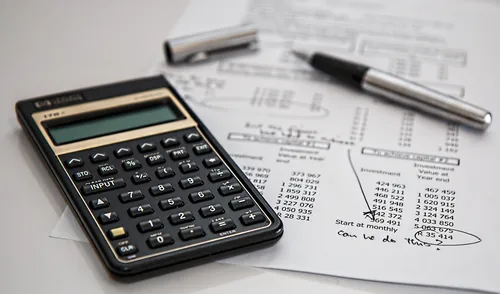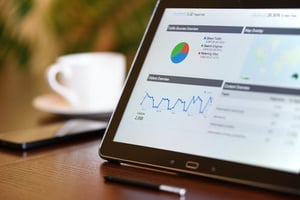 NetSuite Saved Searches are a powerful tool. NetSuite comes pre-loaded with many useful reports. So, which is better?

The pre-loaded reports in NetSuite are meant to address the most common reports businesses need to run their organizations. Everything from aging accounts receivable and payables, financial reports to aging inventory and sales by item. I recommend spending time to go through each of the categories and understand what reports are available. A word of caution, if you are not an administrator, which most users will not be, your role may have limited reports available to you. If there a report you'd like to see but is missing, check with your administrator first. The report may exist and you simple do not have permission to view it. This is common for things like company financial reports and sales data. Keep role permissions in mind as we discuss saved searches and reports.

Reports are meant to be visually appealing and present data in a way that is easy to understand. While some may feel like NetSuite reports are not the best looking, the data is easy to manipulate. It is important to keep all the tools within reports in mind like using the filters bar which can easily be hidden at first. At the bottom of the reports click on "More."
The options will expand providing you with additional filters to manipulate the report as you see fit.

Note in the filters above are for an income statement. The canned income statement will display the specific period as a total. Use the filters to change to accounting periods for example to see all 12 months.
Reports are meant to be easy to use. Customizing a report is also possible by clicking on the "Customize" button next to the "Refresh" button. Customizing at times can be a bit challenging to new users. In a future series we will explore how to do basic customizations. A limitation of reports is they cannot access custom records very easily.
In a previous Saved Search 101 blog we explored the basic functionality and uses of a saved search. If you are interested in learning more, please refer to the previous blog. As previously mentioned, NetSuite Saved Searches are one of the most powerful tools within NetSuite.
Initially saved searches may be intimidating to a new user. NetSuite's interface does take some getting use to, however, a key advantage of NetSuite's saved searches is that ANYONE can use them. Traditionally report builders require SQL queries and typical everyday users may not have the SQL skills necessary. NetSuite's interface on the other hand gives users the ability to select criteria and display results in an easy to use interface. Some may scoff at the "easy to use" remark since NetSuite displays hundreds of fields and join fields which allow you to pull data from associated records. While admittedly it is frustrating to have inconsistency in field names, which NetSuite is guilty of, there is almost no piece of data that cannot be pulled by a saved search.
Additionally, when the power of formulas is added to saved searches, the possibilities are almost endless. What is the catch? Why are we debating which is better? It comes down to a matter of preference and application. For most users, the reports will provide all the information needed for everyday use. Not to mention, reports are more visually appealing than saved searches. Saved searches require formatting to become visually appealing to the average user. When creating saved searches, remember who the audience is to display the data in a way that will provide value. For heavy data crunchers, saved searches provide a broader spectrum of tools and data points.
My preference tends to lean towards saved searches because of their flexibility, however, I would recommend for most users to focus on reports and learn the basics of using reports and customizing.
If you are considering NetSuite, are in the middle of an implementation, need to redo your implementation or need NetSuite customizations reach out to Concentrus. We're happy to help!
About Us
Concentrus is a complete NetSuite solutions provider that guides organizations through how to use NetSuite to reach highly focused business goals and objectives. We provide NetSuite implementation, developer, integration, and customization services to ensure that you have a long-term solution that is tailored to fit your systems, people, and processes.
Read About Our Implementation Methodology
Want more NetSuite Tips and Tricks? Check out our Short & 'Suite videos