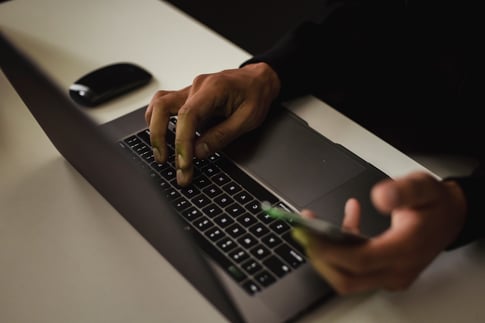 Managing construction projects requires precision, organization, and access to real-time information. Acumatica, a leading cloud-based ERP solution, offers an array of features tailored to the needs of the construction industry. In this article, we delve into the core functionalities of Acumatica for Construction, from project setup and management to cost analysis and change orders. Let's explore how this platform empowers construction professionals for efficient project execution.
Navigating the Platform: Dashboards and Customization
Acumatica's interface is designed to streamline navigation, ensuring users can access essential information effortlessly. The platform's dashboards serve as mission control centers, displaying critical tasks and data. These dashboards can be customized to align with 75-90% of daily operational needs. From weather updates to project-specific widgets, Acumatica's dashboards enhance visibility and decision-making.
Project-Centric Approach: Tailored Dashboards
In the world of construction, each project is unique. Acumatica understands this and offers project-specific dashboards that consolidate all relevant data. Efficient navigation is achieved through the global search bar, favorites, and the left-hand side menu. Users can personalize their favorites, minimizing unnecessary clicks. While menu options might appear overwhelming, dashboards and search bars simplify the process, ensuring users focus on what matters most: the project at hand.
Efficiency in Project Management: Tools and Insights
Acumatica's construction module takes efficiency to the next level. Navigating through different project views, such as active and completed projects, is seamless thanks to intuitive filters. Side panels provide a snapshot of projects, allowing users to perform tasks without diving deep into the details. When entering a specific project, a wealth of information becomes available. This includes project details, summary settings (budget, project manager, billing), and configurations for project branches, retention, and tasks.
Streamlined Task Management: A Closer Look
Tasks are the building blocks of any construction project. In Acumatica, tasks are organized with clear end dates and linked to cost codes and revenue budgets. Loading tasks from spreadsheets is efficient, and the platform enables seamless export to Excel for further analysis. The synergy between project cost and revenue budgets offers in-depth insights, while customizable views ensure users work with data that suits their preferences.
Efficient Financial Management: Commitments and Invoicing
Managing commitments is pivotal to financial oversight in construction projects. Acumatica's project commitments provide a comprehensive view of subcontracts and purchase orders. This feature streamlines management, reducing the risk of oversights. Proforma invoices add another layer of efficiency by allowing preliminary invoicing before the final invoice. Acumatica's guidance ensures change requests and change orders are seamlessly integrated into the project workflow.
Tailoring Acumatica to Your Needs: Customization Simplified
Acumatica's strength lies in its ability to adapt to specific requirements. Customization, achieved through a no-code/low-code approach, empowers users to tailor the platform to their unique processes. Whether it's adding custom fields, configuring workflows, or creating specific views, Acumatica puts customization at your fingertips.
Cost-Effective Licensing: Acumatica Pricing for Construction
Acumatica's pricing model aligns with transaction volume, offering flexibility for construction businesses of all sizes. Small business licenses start at $1,500 per month, ensuring cost-effectiveness. While implementation timelines can vary, the general timeframe falls between 4 to 6 months, allowing businesses to swiftly transition and harness the benefits of Acumatica.
Conclusion: Simplifying Construction Management with Acumatica
Acumatica for Construction presents a robust solution to the challenges faced by the construction industry. From its user-friendly dashboards and project-centric approach to task management and financial oversight, Acumatica streamlines processes, enhances visibility, and fosters efficiency. Whether you're a small contractor or a large construction firm, Acumatica's adaptability and comprehensive features make it a valuable asset in your project management toolkit.
Ready to Transform Your Construction Projects with Acumatica?
If you're eager to optimize your construction projects, Acumatica is the solution to explore. Its user-friendly interface, customization capabilities, and cost-effective pricing make it a game-changer for construction management. To learn more about Acumatica's benefits and how it can elevate your construction projects, reach out to Concentrus today. Our experts are here to guide you through the process and address any inquiries you may have. Take the first step towards efficient construction management with Acumatica.
About Us
Concentrus is a leading provider of innovative cloud-based enterprise resource planning (ERP) solutions, including NetSuite. Our team of NetSuite experts offers a range of services, including NetSuite price analysis, NetSuite training, and NetSuite integration services.
Our goal is to help businesses of all sizes maximize their investment in NetSuite by providing expert NetSuite cost optimization and implementation strategies. With years of experience as a NetSuite partner, our NetSuite administrators and NetSuite consultants are well equipped to help businesses of all sizes with their NetSuite consulting needs.
Whether you're looking for a NetSuite consultant to help with your NetSuite implementation or you need ongoing NetSuite support, Concentrus is here to help.
Read About Our Implementation Methodology
Want more NetSuite Tips and Tricks? Check out our Short & 'Suite videos