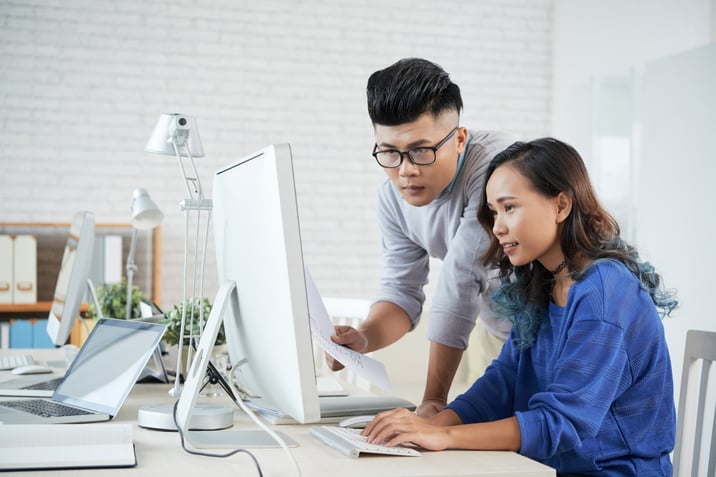 No matter your business's nature, NetSuite services offer a versatile and comprehensive solution. Whether you are venturing into e-commerce with SuiteCommerce or adapting NetSuite for the unique needs of your nonprofit organization, the result is a streamlined and efficient operation.
Unveiling SuiteCommerce: Elevate Your E-Commerce Game with NetSuite Services
In the dynamic world of online commerce, having a robust and versatile platform is essential for success. NetSuite SuiteCommerce emerges as a game-changer, empowering businesses to create and manage online storefronts with unparalleled ease. From intuitive design to powerful backend capabilities, SuiteCommerce ensures a seamless customer experience.
SuiteCommerce Features That Redefine Online Selling
Unified Commerce: NetSuite SuiteCommerce seamlessly integrates with your ERP system, providing a unified view of your business. This ensures real-time data synchronization, enhancing efficiency and accuracy in order fulfillment, inventory management, and customer service.





Responsive Design: In the age of mobile dominance, SuiteCommerce stands out with its responsive design. Your online storefront adapts to various devices, offering a consistent and engaging user experience, which is vital for customer retention and conversion.





Personalized Customer Experience: Leverage SuiteCommerce's capabilities to personalize the shopping experience. From targeted promotions to dynamic product recommendations, you can enhance customer satisfaction and drive higher conversion rates.
NetSuite for Nonprofits: Tailoring Services for Social Impact
Nonprofit organizations have unique needs, and NetSuite steps up to the challenge, offering tailored services that address specific requirements, including donor management, fundraising, and grant tracking.
Donor Management Excellence with NetSuite
360-Degree Donor View: NetSuite allows nonprofits to maintain a comprehensive view of their donors. Easily track interactions, donations, and preferences, fostering stronger relationships and personalized communication.





Streamlined Fundraising: From event management to online fundraising campaigns, NetSuite streamlines the entire process. Automate donation tracking, send personalized acknowledgments, and analyze campaign success with ease.
Grant Tracking Made Effortless
Transparent Financials: NetSuite's financial management capabilities ensure transparency in fund allocation and expenditure tracking. Easily demonstrate compliance to donors and stakeholders with accurate and accessible financial information.





Grant-specific Reporting: Generate detailed reports specifically tailored for grants. Showcase the impact of funds received, ensuring accountability and transparency in your nonprofit operations.
Seamlessly Integrate NetSuite Services Today
Contact us for a free estimate and consultation on how NetSuite services can transform your business. Elevate your e-commerce game or empower your nonprofit's mission – NetSuite is your all-in-one solution.
About Us
Concentrus is a leading provider of innovative cloud-based enterprise resource planning (ERP) solutions, including NetSuite. Our team of NetSuite experts offers a range of services, including NetSuite price analysis, NetSuite training, and NetSuite integration services.
Our goal is to help businesses of all sizes maximize their investment in NetSuite by providing expert NetSuite cost optimization and implementation strategies. With years of experience as a NetSuite partner, our NetSuite administrators and NetSuite consultants are well equipped to help businesses of all sizes with their NetSuite consulting needs.
Whether you're looking for a NetSuite consultant to help with your NetSuite implementation or you need ongoing NetSuite support, Concentrus is here to help.
Read About Our Implementation Methodology
Want more NetSuite Tips and Tricks? Check out our Short & 'Suite videos