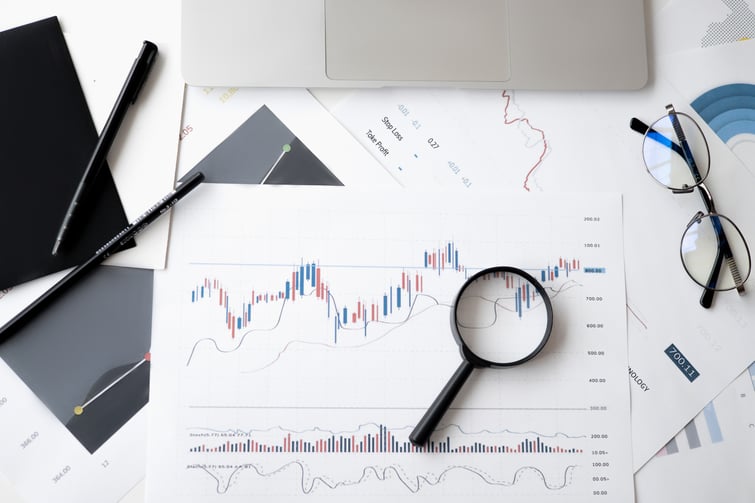 Are you in need of identifying consumer buying patterns and want to quickly view which product is over or under performing? Merchandise Hierarchy helps achieve this plus provides a quick view of your products while allowing for category changes during different time periods. This can be a great tool if you are continuously launching new limited release collections or have multiple seasonal offerings.
Merchandise Hierarchy works in a pyramid model, so the highest level is the most general and narrows down to families or classes of products. It ends with individual items assigned to the final level or "node". These nodes can be repeated on several different Hierarchy versions or can be only utilized once.
Unlike custom segments, Merchandise Hierarchy can change and be updated as often as your product lines change, this allows for greater flexibility in reporting. The following are some of the key reporting that Merchandise Hierarchy provides.
Current Inventory report – This report can be used by demand planning as well as a sales team when trying to strategize which product to push versus cut on retailer orders. Having inventory broken down by category can be very helpful when on a call with a client and needed to make edits quickly.
Sales by Item report – A great report to review your top revenue generating items. This report can also help you view which products to increase marketing support, reduce in next years buy plan or stop supporting all together.
Purchase by Item report – This report provides quantity and cost of certain products. Seeing data in product categories can help identify buying patterns and price adjustments. This can be a very helpful tool when a company starts to see a large increase in sales or increase in raw product pricing increases.
Saved searches can also help identify specific nodes that are underperforming or seasonal items that will be obsolete that should be discounted to sell through remaining inventory. By adding a node as a filter on a Saved Search your team can set up a sale for those items quickly.
Reach out to us if you need help setting up Merchandise Hierarchy in your NetSuite instance today.
About Us
Concentrus is a complete NetSuite solutions provider that guides organizations through how to use NetSuite to reach highly focused business goals and objectives. We provide NetSuite implementation, developer, integration, and customization services to ensure that you have a long-term solution that is tailored to fit your systems, people, and processes.
Read About Our Implementation Methodology
Want more NetSuite Tips and Tricks? Check out our Short & 'Suite videos