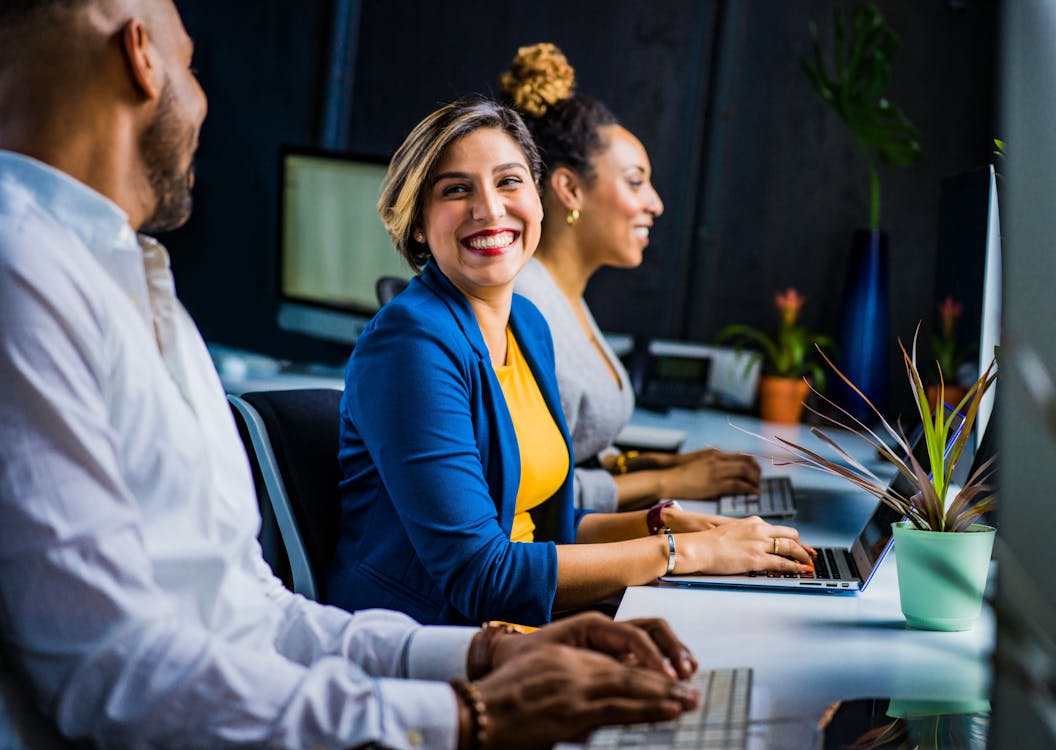 As a retail startup, you are always pivoting to meet changes in the marketplace, and having siloed systems to run your business just is not cutting it anymore. You need a solution that is flexible and adaptable enough to whether any storm (or pandemic as it were) and scalable so that your growth is no longer a limiting factor. You also need something that is robust enough to grow with you so that you do not find yourself in the same situation 5-10 years down the road.
To help you make your decision, I've created a checklist of items that every retail startup should look for in their next retail management system:
Built-In Ecommerce
I would suggest you look for a solution where an ecommerce with all the features and functionality you are looking for is built into the solution. However, if you have your heart set on a different ecommerce solution, make sure that your business management system of choice can easily integrate with that platform so that you can save yourself a lot of headache in the future.


Order Fulfillment
Once you have your webstore, you are bound to get a higher volume of orders. Make sure you have a streamlined order fulfillment system that will allow you to handle more orders with fewer resources.


Inventory Management
The best part about having one solution for your business functions is that you never have to worry about the inventory counts on your ecommerce platforms being off. Additionally you can get a better understanding of what you have on hand and what you should be restocking.


POS Integrations
You want to make sure your retail management system of choice can support your existing brick and mortar infrastructure.


Accounting/Billing
This one seems simple enough, but you need to keep all of your customers ordering channels and payment methods in mind during your selection process.


Marketing Tools
Having built in marketing tools will allow you to access your customer information and effectively market new promotions to existing customers and help you bring new customers in.


Warehouse Management
This goes along with order fulfillment. You can get your products to your customers faster if you have the pick pack ship functionality in place and understand exactly where all your inventory within your warehouse.


Business Intelligence
With the right intelligence about your customers, their buying patterns, and your business as a whole you can make educated decisions and pivot your business to better meet market demands and ultimately hit your business goals.


Cloud-Based
As recent events have shown, crisis is inevitable. During a time of crisis, a retail company can run their entire business online because they can access company data anytime, anywhere, on any device.


Easy to Use
Features and functionality are important, yes, but not if your employees cannot figure out how to use. While I wouldn't put ease of use at the very top of the list, it is quite an important factor when you consider what is best for your business and your employees.


Future-Proof Your Organization
As mentioned before, moving to a different business management system takes time. You want to make sure you have a scalable solution that you will not outgrow in the future.
NetSuite is a top retail management solution for retailers large and small across the United States – so it can grow as your company grows. It includes all of the most important features and functionality out of the box and the cloud-based solution allows for flexible working conditions. Want to see for yourself? Schedule a demo with one of our retail experts so that we can discuss what you are looking for in your next Retail Management Solution and show you how NetSuite for Retailers can help you reach all of your business goals.
If you still need help choosing the right software for your business, contact us today to chat with one of our retail experts.