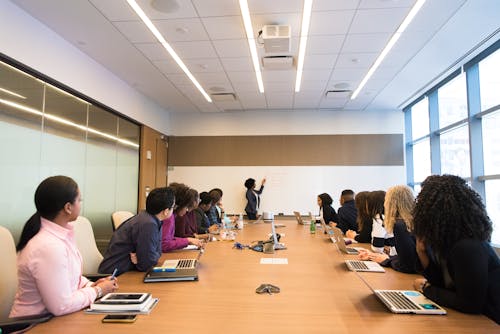 When looking for a retail management system, having a good partner is important because they need to be able to:
Understand your business needs and goals.
Craft a long-term, sustainable solution that meets your needs and will help you reach those goals.
Have experts on their staff to actually create that tailored solution for you.
Create a change management plan to ensure that there are no process hiccups and that your staff understands the value of your new solution.
Train your staff on how to use the solution and best practices to keep your data clean.
Customize your solution as you grow and your business needs evolve.
Support your system on a day to day basis.
We've covered the first 4 points in a few other blogs in my retail blog series, so let's dive right into the last 3 points.
It's important for your chosen partner to be well versed in training, customization/ development, and support because:
You need to be able to keep up with best practices.
The initial training you get after implementation on how to use the system and current best practices are just the beginning. As new technologies and research comes out, so will best practices. You need a partner that will help you navigate those best practices and apply it to your company so that you will never be left behind by the competition.
New staff needs to be trained.
As you grow, so will your team. Having a partner who will be able to teach your new team members the best way to use your system and provide refreshers for those who have not seen the training in a while is always a great way to ensure that your staff is up to date and getting the most out of your investment.
You will not be as heavily impacted when the internal team that implemented the system parts ways with your organization.
There are so many clients that come to use for support because the people who originally implemented NetSuite in their company have left and now no one knows where anything is or how to find what they need in the system. That's ok. Having a partner you trust to guide you through with frequent training and support will ensure that you can mitigate any future risks.
As you grow, so will your business needs.
Your business needs right now are sure to be at least a little different 5 years down the road. Instead of having to find a whole new solution, your partner can help you customize your existing retail management solution as you adapt to changing marketing needs.
If your retail management system goes down, your business is at a standstill.
You need a team of experts there to support you whenever you need them. A good partner will understand that a speedy resolution is needed and will work hard to ensure that your chosen solution is in tip top shape at all times – no matter how small or large the issue presented is.
At Concentrus, we focus on helping our clients through their entire journey with NetSuite – and it never stops at the point of the go live. We take the time to understand all of our clients' needs and check in with them frequently about how NetSuite can help them reach their business goals faster. We are a full-service NetSuite provider, which means we have experts ready to help you with customization, development, training and support to ensure that you get the most out of your existing investment.
To learn more about our training and support programs, click on the button below.