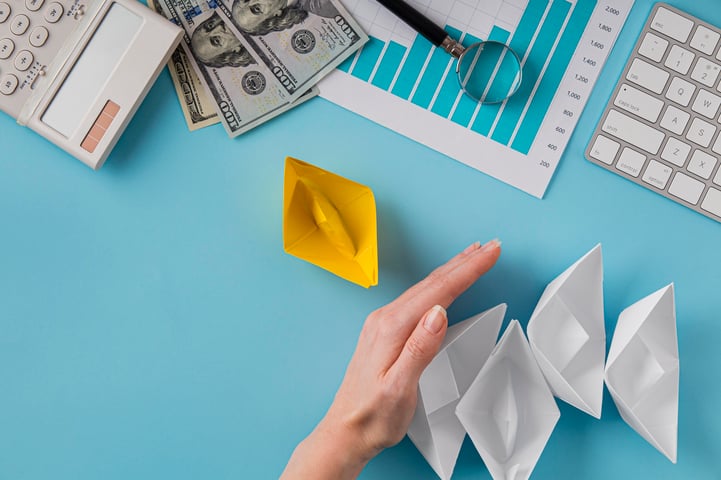 Changing the subsidiary structure within your organization is a task that doesn't come around every day. Yet, there are situations where this adjustment becomes essential due to shifts in the company's structure, acquisitions, or the integration of new entities. In this guide, we'll walk you through the process of updating your parent company in your NetSuite environment, and how it can be achieved effectively.
Dealing with an Existing Parent/Child Structure
Normally, when you have a parent/child subsidiary structure in place with existing transactions, NetSuite doesn't allow you to change the parent company. As you create or add new subsidiaries, they automatically get placed as child subsidiaries within the existing hierarchy. This means you cannot easily alter which subsidiary assumes the role of parent or child. However, NetSuite provides a solution for this through a setting accessible to administrators in the General Preferences.
To locate this setting, follow these steps: Go to Setup > Company > General Preferences. On the General Preferences screen, you'll find a field named "Allow Subsidiary Hierarchy To Be Modified" situated at the bottom right.
By default, this field will be blank when you first access it. You can utilize this field to specify the last day of the subsidiary hierarchy modification period, which can extend for a maximum of 30 days. Beyond this specified date, modifying your subsidiary hierarchy will no longer be possible. Nevertheless, you can reset the preference should the need arise in the future.
Once you enter a date in this field, you'll encounter the "Terms of Service" that explains the implications of using this feature. You must accept these terms before the function can be enabled in the system.

Initiating Subsidiary Restructuring
Upon accepting the Terms of Service, the ability to restructure your subsidiaries becomes available. This means you can create a new subsidiary and designate it as the new parent company. The initial step is to create the new subsidiary, and its name can be edited later if required. Ensure that you provide the correct information in the other fields on the subsidiary record. After creating the new subsidiary, you can open the same record in Edit mode, and you'll notice that the "Parent Subsidiary" field is now editable.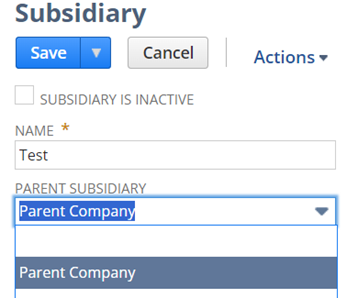 By selecting this field and choosing the blank space option, you indicate that this subsidiary is not a child subsidiary. In other words, it becomes the parent subsidiary in your updated structure. This feature remains accessible until the date you specified in the "Allow Subsidiary Hierarchy To Be Modified" field is reached or passed.
If the need for restructuring arises again in the future, you can simply enter a new date in the field to reactivate this functionality.
A Valuable Tool for Corporate Reorganization
This capability is a valuable tool, especially when your company undergoes a significant restructuring or during the initial implementation of NetSuite when updates are necessary for the subsidiary structure. Keep in mind that only users with Administrator roles can access this function, so internal review and consideration are essential before enabling and initiating any restructuring.
If you have any questions about this feature or require additional information, don't hesitate to get in touch with the Concentrus team. We're here to assist you with any queries or concerns you may have.
About Us
Concentrus is a leading provider of innovative cloud-based enterprise resource planning (ERP) solutions, including NetSuite. Our team of NetSuite experts offers a range of services, including NetSuite price analysis, NetSuite training, and NetSuite integration services.
Our goal is to help businesses of all sizes maximize their investment in NetSuite by providing expert NetSuite cost optimization and implementation strategies. With years of experience as a NetSuite partner, our NetSuite administrators and NetSuite consultants are well equipped to help businesses of all sizes with their NetSuite consulting needs.
Whether you're looking for a NetSuite consultant to help with your NetSuite implementation or you need ongoing NetSuite support, Concentrus is here to help.
Read About Our Implementation Methodology
Want more NetSuite Tips and Tricks? Check out our Short & 'Suite videos