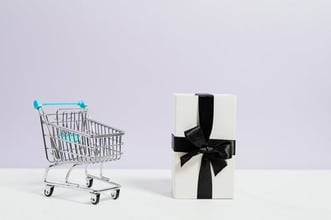 A memorized transaction is a transaction you set up to recur in NetSuite. Memorizing transactions allows user to record transactions frequently depending on the frequency that the user has defined.
Memorizing a transaction will help the user in entering the data and also set it as a remainder. In NetSuite, you can memorize the following transactions:
Checks
Deposits
Credit Cards
Purchase Orders
Bills
Sales Orders
Invoices
Estimates
Cash Sales
Journal Entries
Statement Charges
Work Orders
Purchase Requisitions
Transfer Orders
Opportunities
Custom Transactions
There are some conditions to memorize a transaction. Posting transactions containing serialized or lot number cannot be memorized. Non-Posting transactions containing serialized or lot items can be memorized until the serial or the lot numbers are given for the items.
To memorize a transaction, go to the transaction that needs to be memorized.
From the Actions list, select Memorize.
Edit or use the same name for naming the memorized transaction and the type of transaction will be populated automatically. Choose any of the option either Remind Me or Automatic:

Template Only - create a memorized transaction that will be used as a template, but will not create any actual transactions.
Remind Me - it will be reminded before this memorized transaction is posted
Automatic - it will be automatically posted

Choose the frequency and if the user chooses frequency as custom then the user needs to enter the frequency manually.
Check allow posting in locked period if this memorized transaction should be posted in a locked posting period.
Override posting date can be checked only if the user do not want the transaction to be posted on the creation date.
In the Next Date field choose the date on which this memorized transaction has to be generated and posting field will appear (if override posting date is checked) to enter on which date this transaction has to be posted.
Subsequent field will be enabled only if the frequecy of the memorized transaction is twice a month. So the transaction occurs two times a month one on the Next Date and the other on the Subsequent Date. Also choose the posting date of the subsequent transactions
Click on Remind Forever so that the transactions occurs repeatedly and also reminds every time when it is due. Else click on number remaining and give the number of times this transaction has to occur
After entering all the data save the memorized transaction.
Businesses often have recurring transactions. Memorized transactions eliminate data entry and serve as useful reminders. When you memorize a transaction, you set up the transaction to recur over time. You choose whether the transaction automatically posts or if you are reminded to post it. Set the frequency the transaction should occur and set posting options. You can specify that the transaction should recur forever or a set number of times. Do you have more questions about Memorized Transaction, or get guided support or training? Contact Concentrus today to discuss your needs.
About Us
Concentrus is a complete NetSuite solutions provider that guides organizations through how to use NetSuite to reach highly focused business goals and objectives. We provide NetSuite implementation, developer, integration, and customization services to ensure that you have a long-term solution that is tailored to fit your systems, people, and processes.
Read About Our Implementation Methodology
Want more NetSuite Tips and Tricks? Check out our Short & 'Suite videos