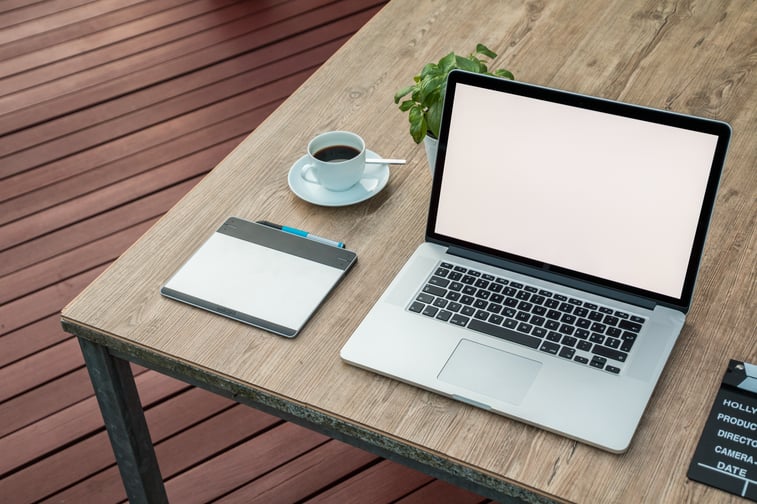 Enterprise resource planning (ERP) systems are key to getting a single, 360 degree view of your business. It helps you move from disparate data to actionable, real-time data that you can use to increase your bottom line. And guess what? People are getting it. ERP adoption has soared in the last few years because companies understand how important it is to overall business success.
Here are other recent statistics that will help you learn more about ERP trends broken down by category:
General Market Statistics
Market Research Engine

stated that the ERP market remains in a phase of rapid expansion, with total market size expected to exceed $49.5 billion by 2025.

In 2019, all areas of ERP experienced revenue growth, with notably strong growth for administrative ERP with financial management software (FMS) growth at 7% and human capital management (HCM) growth at 10%, says

Gartner

.

The ERP market size in North America is worth over $10 billion.

IDC

says the global market growth is expected to increase at a compound annual growth rate (CAGR) of over 8% in the next 5 years.

In a survey of IT decision-makers

, 53% said ERP was an investment priority, in addition to CRM.

TEC

says 50% of companies are soon acquiring, upgrading or planning to update ERP systems soon.
Implementation-Specific Statistics
Companies that had successful ERP implementations

attributed their success to

internal organizational elements

such as

support from management, good change management programs and due diligence as primary reasons for success.

According to this ERP Market report

, after ERP implementation, 49% of companies said they improved all business processes. Only 5% of business said they didn't see any improvement.

The same ERP Market Report did a survey on ERP implementations and found that midsize companies with $100 million to $250 million in revenue had the fastest implementations at 6.7 months. Companies with over $25 billion in revenue took about 12.35 months.

Also noted regarding implementation: minor customization was needed by 10% of respondents, some customization was needed by 33% and significant customization was needed by 37%.

For a group of surveyed companies underwent ERP implementations. Nearly half (49%), went live in the allotted time, 13% went live sooner than expected, 27% were a little late and 11% failed to go live in the time allotted.

Expansion of the initial project scope was the primary reason companies went over budget during implementation.
ROI Statistics
ERP Market Report

says that ERP implementation led to business process improvement for 95% of businesses.

TEC

did a survey and found that the top three proven benefits businesses said they gained from an ERP system are reduced process time, increased collaboration and a centralized data system.

According to this

report

, When asked to select areas where ERP produced ROI, the top three answers were reduced IT costs (40%), reduced inventory levels (38%) and reduced cycle time (35%).
Usage Statistics
Manufacturing companies are the No. 1 user of ERP software

, according to a February 2022

TEC report

.

Following manufacturers, distributors (18%), services (12%) and construction (4%) are the other industries most likely to use ERP software.

In a

survey

of companies looking to invest in ERP software, 89% identified accounting as the most critical ERP function. Other responses included inventory and distribution (67%), CRM and sales (33%) and technology (21%).

This

Computer Weekly Report

says that ERP systems are an important investment and should be a top priority, according to 53% of IT decision makers in a recent survey.

On average, 26% of workers use their company's ERP software, according to

softwarepath

.
Cloud Statistics
An international survey of ERP users show that 64% of companies use SaaS, 21% use cloud ERP and only 15% using on-premises.
Cloud deployments account for 44% of all implementations.
The 2021 ERP Report says that more than half (53%) of organizations with ERP software use cloud-based solutions rather than on-premise enterprise platforms.
Overall Trends
ERP Challenges
Data collected over the years on ERP implementations found that 50% fail the first time around, says TEC.
A different ERP Report says 51% of companies experience operational disruption when they go live.
This report claims that the two most cited challenges during implementation are insufficient testing and not enough process reengineering.
Choosing the Right ERP Partner
The best ERP partners are aware of the most common challenges and work with you to navigate the twists and turns of the implementation and customization process. The right partner will not only be an expert in your chosen software, but they will listen to your current challenges, help you understand the root cause, and work with you to create a sustainable, long-term solution.
You want a partner who is an integral part of your team and that is well versed in multiple ERPs on the market. They can help you select the best solution to take your company to the next level.
Grow Your Business With Concentrus
Concentrus is a full ERP service provider for NetSuite and Acumatica. We are different from your average ERP provider because we've been in your shoes before. We understand how frustrating it can be find a partner who will really listen and help you get to where you need to be.
We focus on helping our clients get the right systems, people and processes in place to be successful. We focus on your goals and objectives rather than an arbitrary schedule. Your success is our success.
We hope you've enjoyed this list of ERP statistics! If you have any specific questions about ERP, finding the right solution, or want to chat through the implications of these statistics, contact us today!
About Us
Concentrus is a complete NetSuite solutions provider that guides organizations through how to use NetSuite to reach highly focused business goals and objectives. We provide NetSuite implementation, developer, integration, and customization services to ensure that you have a long-term solution that is tailored to fit your systems, people, and processes.
Read About Our Implementation Methodology
Want more NetSuite Tips and Tricks? Check out our Short & 'Suite videos